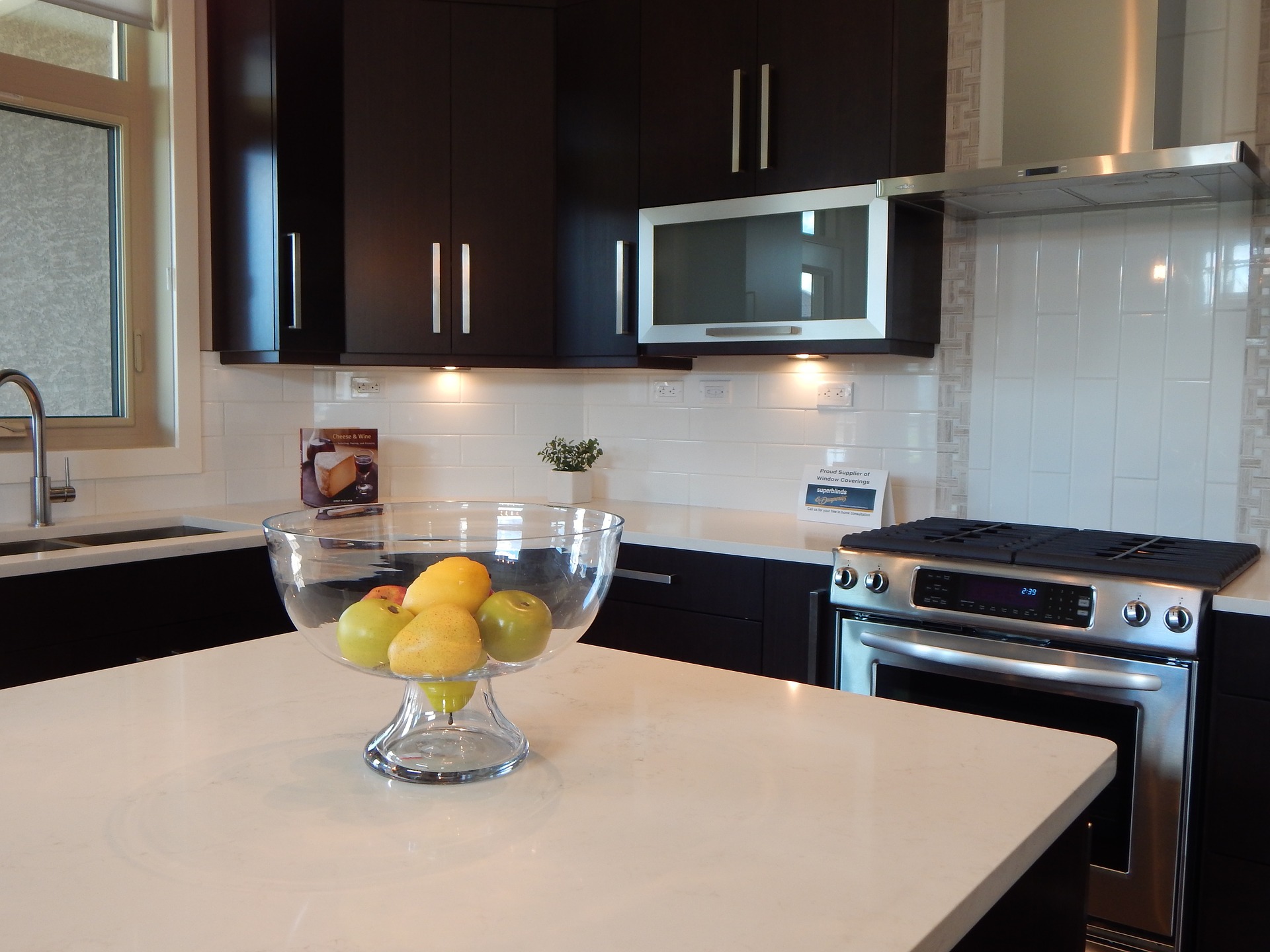 Sometimes you just need the perfect color for your bathroom or kitchen. And sometimes that color just can't be found. Fortunately, if you're in the market for a new Solid Surface countertop, that perfect color can be found. Solid Surface already boasts an impressive array of color choices, and those choices have just expanded. The amazing new color selection of Solid Surface products can't be beaten.
New Color Selection
To expand on their already extensive range of colors, Solid Surface now has 18 new colors. From a collection of grey aggregate, to a deep mahogany color, there are more and more brilliant colors to choose from. There is even deep magenta color and a Laguna blue color. If you're not sure where to place these Solid Surface design colors, we've decided to remind you just how functional this material is.
Kitchen
The kitchen is the heart of the home. It is a place where you can gather, talk, collaborate, and create. There are no limitations in the kitchen. Shouldn't you have a kitchen that reflects this tone? Thanks to the many colors of Solid Surface, you can choose practically any kitchen counter that you could dream of. This is because Solid Surface is manufactured. You don't have to hunt for a perfectly marbled countertop that can be used in the whole kitchen. If you have an extensive number of countertops, you can imagine how difficult this can be.
And, thanks to the impressive nature of Solid Surface, you don't have to worry about any unnatural seams bridging two pieces together. Exact measurements create a product for your exact needs.
Bathroom
Bathrooms are those unique places where you can close a door and transport yourself to a world of peaceful serenity. With a little bit of décor, you can have your own little oasis. Solid Surface has calming colors, soothing motifs, and a never-ending supply of colors to match your vision. Whatever you're in the mood for, Solid Surface can create the bathroom of your dreams.
Healthcare
It may not be as glamorous as a full-scale kitchen or a relaxing bathroom, but healthcare offices are just as in need of the genius of Solid Surface. Built to be both durable and hygienic, Solid Surface is perfect for healthcare settings the world over.
Whether it's for the front reception or the back office, Solid Surface countertops bring both practicality and design to the healthcare world. What's more, their vast color selection means that you can create the ambiance you want for your patients. Gone are the days of clinical feelings when you step into the door. Instead, the warm tones of Solid Surface will await you in any healthcare setting.