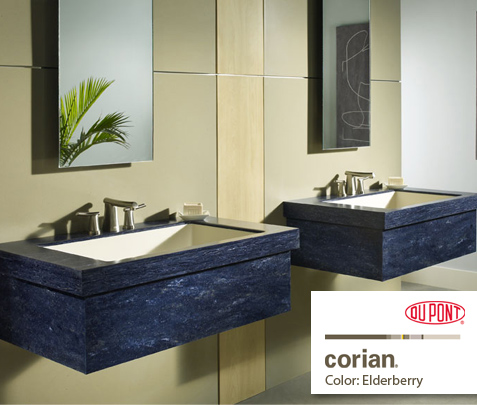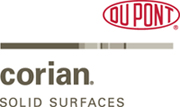 Engineered by DuPont, Corian is an ideal surface for many residential and commercial applications such as kitchen countertops, vanity tops, reception desks, healthcare and food serving areas.
Corian is very flexible in terms of how it can be shaped and molded, offering versatility, beauty and ability to seamlessly integrate with other surfaces.
Bacteria build-up and growth is prevented, thanks to Corian's non-porous, stain-resistant properties. It's also extremely tough and stands up well to frequent use.
Offered in wide range of colors and designs, Corian is the ideal surface for your home or business.
The colors also can be customized to your specifications to achieve the perfect look and style that you desire.
Click here to view the Corian sinks and bowl options:

New Resilience Technology™

Colours Available