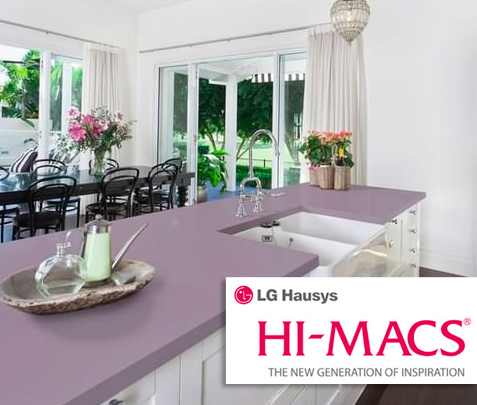 LG HI-MACS solid surface is incredibly strong. In terms of durability, it's on the same level as natural stone surfaces. With a high resistance to stains, scratches, chemicals and heat, it is built for everyday use. Because of the color consistency throughout the material, it's easy to repair, as well–a trained contractor can easily restore it if it's damaged by scratches, stains or cracks.  Its non-porous surface prevents bacteria and is easy to clean, making it an ideal surface for both healthcare environments and home kitchens.
LG HI-MACS solid surface is made in US, and is 100% recyclable. In addition, LG solid surface comes with 15 year transferable warranty.
LG solid surface also offers wide selection of sinks in four colors of Almond, Arctic White, Cream and Ivory White.
Click here to view the HI-MACS sinks options

Colours Available