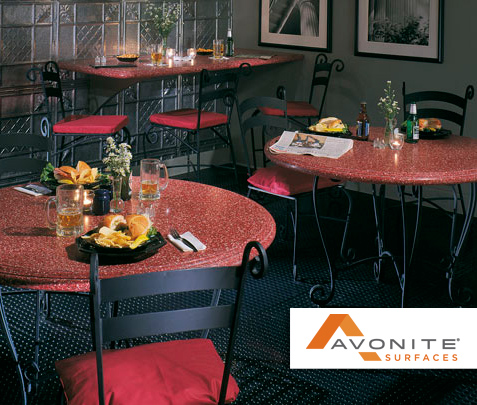 Avonite solid surface products provide an ideal surface for countertops and any worktops in your home or business. Avonite surfaces are hygienic due to their nonporous construction, and are resistant to heat, stains and scratches. It also offers flexibility in term of sculpting and shaping into any design that you desire.
The stylish, durable and easy to clean surface comes in many different colors and designs. Their studio collection includes recycled product inspired by concrete, glass and metal materials.
Avonite solid surface is GreenGuard certified, ensuring that all of it's products meet indoor air quality pollutant guidelines and standards.
Avonite Surfaces
STUDIO Collection
Avonite Sinks