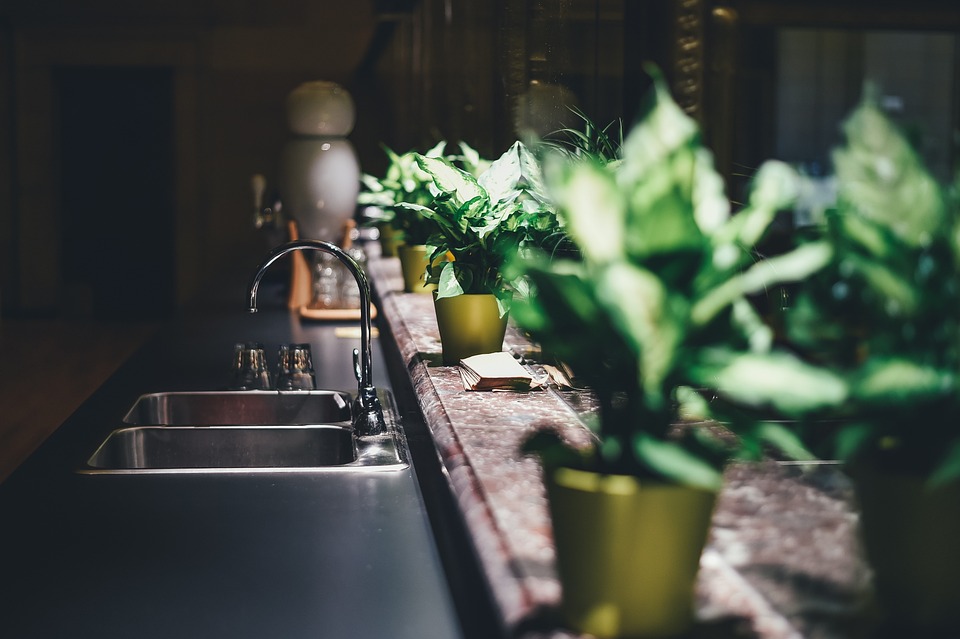 Are you ready to upgrade your kitchen? The innovative 21st-century kitchen combines modern kitchen design technology with eco-friendly materials. Combining energy efficiency with smart tech, you can truly transform your kitchen into an elegant environmentally friendly space. What are some of the top trending ideas for this year?
1 Replace Your Countertops with Eco-Friendly Options
Today's eco-friendly homeowners embrace green modern kitchen design. Use sustainable and recyclable materials like solid surface in your green kitchen. Avoid using materials that require a lot of upkeep or are unsanitary. Solid surface provides you with a clean, non-porous countertop option that will last for years. And when you are done, simply recycle your countertop!
2 Upgrade Your Paint to Non-Toxic
Traditionally, paint has been a top polluter of indoor air. Noxious gas and dangerous chemicals not only make your air unhealthy, but it can also make your body unhealthy, too! Change out your paint for non-toxic paint made from solvent-free and free of VOC (volatile organic compounds).
3 Install Energy Efficient Windows
Beautiful new energy-efficient windows have many benefits. Enjoy better health with sunlight pouring into your kitchen space! Reduce energy bills by over ten percent with eco-friendly windows. Reduce overall greenhouse gas emissions and indoor pollution. Minimize heat transfer in your home and enjoy those lower cooling and heating costs.
4 Replace Old Flooring with Sustainable Flooring
Remove old flooring with new sustainable materials like bamboo, cork, or recycled tiles. Enjoy a new contemporary feel in your kitchen. Enjoy sustainability and aesthetic beauty with your new flooring.
5 Go Thrifting for Accents
No space is complete with a personal touch. Instead of buying mass-produced plastic stuff from the local big-box store, take the extra time to go to your local thrift store or antique store. Discover hidden treasures, repurpose old items, and rediscover your style with interesting accents. And if you want to showcase your new treasures – install floating shelves. These shelves will perfectly display your new collection!
6 Embrace Smart Technology and Energy Efficiency
Needless to say, no contemporary kitchen space is complete without smart technology. Today's technology helps organize your life and maximize your time. Whether you have a smart refrigerator that tells you when you need to replace the milk or opt for beautiful customized lighting, technology today allows you to totally customize your home to your liking.
7 Install Motion-Sensing Faucets
Avoid wasting precious water by installing new motion-sensing faucets in your kitchen. A new faucet adds an elegant touch to your kitchen remodel and saves you on water bills. Not only that, help the environment by reducing water waste. In fact, a new motion-sensor faucet with an aerator will use up to 40% less water!

When you want to embrace eco-friendly design, contact the pros at Solid Surface. We will help you find the right products for your needs. Our solid surface countertops come in a wide variety of styles and will last for years. Solid surface remains both a sustainable and affordable option for homeowners and businesses alike. Contact us today. We would love to hear from you.