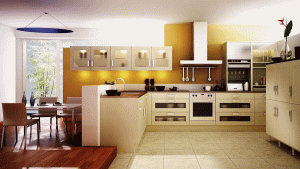 If you've never hired a kitchen contractor before, you may not know what the important questions to ask are.  Judging by online reviews or websites is a great starting point, but you should take advantage of consultations and face-to-face meetings with your contractor to ask key questions and learn more about them and their work.  Here are a few important questions to ask:
Are You A BBB Member?
A BBB Accredited Business Profile implies trust, honesty, transparency and integrity for a wide range of businesses, including contractors.  Top-quality businesses will have a BBB membership in good standing, without unresolved issues.
How Many Kitchens Have You Completed?
The more experience your contractor has, the better.  How long have they been in business, and how busy have they been?
Can You Provide References?
And not just any references – prefer recent and local references. The good work your company did in 1995 is less relevant to your needs today than someone they worked with last month.
Do You Manufacture and Install Your Own Products?
An in-house staff who can create custom stuff for you will save you money in the long run.  The best contractors will have on-site construction and a good relationship with vendors to source supplies from elsewhere.
Do They Have Staff On-Hand to Answer Questions?
If questions, concerns or complications come up during your kitchen remodel, you want to be able to communicate quickly and effectively with your contractor.  You want to make sure you get expert answers in a timely manner.
Can You Guarantee a Start Date?
Your life and schedule are very important – to the extent possible, contractors should work around your schedule, rather than vice-versa.
Are Your Installers Certified?
Installers are generally the ones doing the final work – installing flooring, cabinetry and appliances.  You want to ensure that they're certified, so they have the proper education, training and experience needed to do the job properly.