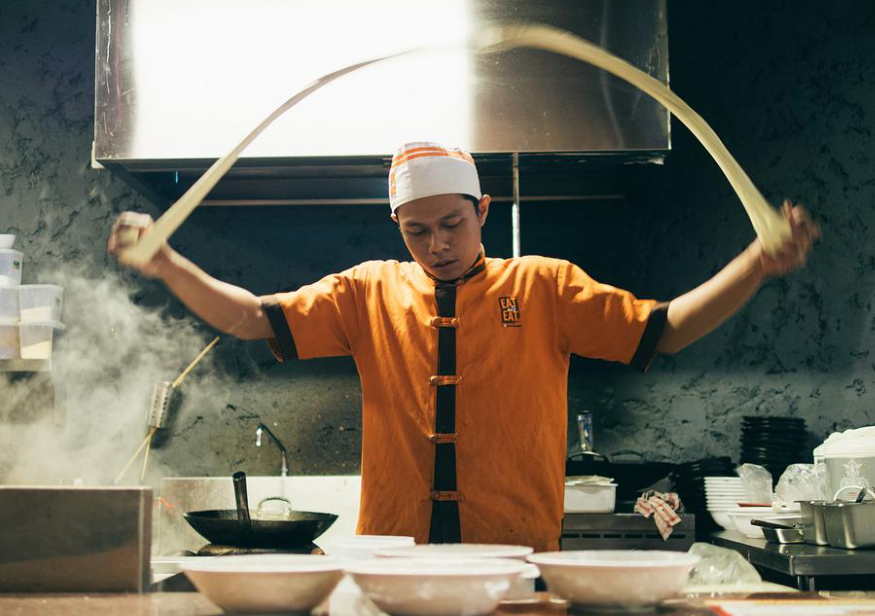 Your restaurant deserves the best countertop solution. Solid surface countertops offer a food-safe versatile option for food preparation and service. The nonporous surface complements every restaurant design. Whether you cater large gatherings, have an intimate mom-and-pop diner, or have a high-end gourmet eatery, durable solid surface countertops provide the ideal solution. Solid surface, also known as Corian, remains one of the most popular and affordable materials today for restaurants and commercial food preparation.
What are the Advantages of Solid Surface Countertops?
Solid surface consists of a high-quality acrylic material that will last a decade or more. Easy to maintain and repair, many restaurant owners choose solid surface for their restaurant design to save money. Quickly sand and buff any scratches. Stains are not an issue. Overall no other material offers so much durability and versatility. Don't worry about chipping or cracking. Enjoy premium quality.
Additionally, the non-porous surface provides a safe, sterile surface for food preparation. Every restaurant prioritizes cleanliness and food safety. The solid surface resists bacteria and stains. Unlike other surfaces that collect bacteria and mould, the sturdy acrylic surface remains hygienic and perfect for food use. The special gel finish repels bacteria. Your employees and customers stay healthy. No worries about bacteria and food contamination. 
Our countertops don't require professional maintenance. To clean a Corian countertop, just apply a microfiber cloth with water and mild soap. No costly cleaners are needed. It's that simple! And you don't need to worry about replacing your countertop for years and years. Every solid surface has professional sealing, adding an extra layer of protection to your countertops. That means you enjoy a quality sanitary food surface for a long, long time.
Customized for Your Restaurant
The process of thermoforming creates beautiful three-dimensional surfaces perfectly cut and customized to your kitchen. Dupont Corian is an extremely durable and malleable material. Choose from a collection of limitless colours and styles. The state-of-the-art process creates the beautiful kitchen countertops you deserve. Enjoy a beautiful, sanitary food surface. And one that fits your restaurant's aesthetic style.
Thermoforming takes the acrylic material and uses heat to mould it into the desired form you need for your restaurant. At Solid Surface, our design team will work with you to find the ideal shape and style to match your kitchen and your business's needs. 
Call Solid Surface Today
You deserve the best durable materials for your kitchen. Trust the team at Solid Surface to design the perfect surfaces for your kitchen. We know you care about your customers. You only want the best. We love helping new clients discover the benefits of Corian. Let's make your dream kitchen a reality. We pay special attention to every client's needs. No matter your budget or the size of your business, our team will find the right solution for you. Contact us today. We will be happy to work with you.