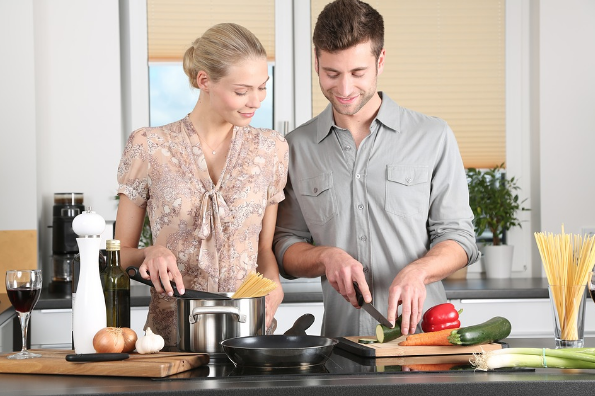 With so many manufacturers of solid surface countertops, finding the best material is challenging. You have a wide range of options, each with their own benefits. And how do these materials, for example solid surface countertops vs. quartz? We took the time to compare some of the most popular solid surface.
Wilsonart
Wilsonart solid surface remains a leading manufacturer in the country. When comparing solid surface countertops vs quartz counters, Wilsonart resists staining, mildew, scratches, and even heat. One of the key reasons Wilsonart remains a popular option is that does not have noxious chemicals. Wilsonart received the Children and Schools Certification and the Greenguard Indoor Air Quality Award. The polyester and acrylic blend combines with pigments and fire retardants for a safe option in residential, commercial, and educational buildings.
For decades Formica has manufactured a reliable fully-densified composition solid surface countertop. Designers use Formica for tabletops, backsplashes, sinks, countertops, and more. The material blends acrylic resin and mineral fillers. While more susceptible to heat and damage, Formica remains an affordable popular option. These countertops require very minimal maintenance and do not require resealing. Avoid harsh cleaning products on Formica. In general, Formica remains stain-proof.
When you need a durable solid surface countertop, DuPont Corian comes out ahead every time. Backed by a strong warranty, Corian countertops hold up to heavy use, cleaning products, heat, and stains. Expect up to twenty years of service with regular maintenance. DuPont also has the widest selection of options for countertops, sinks, backsplashes, and more. Both durable and attractive, DuPont Corian comes ahead in most cases.
Other Brands
Besides these three popular options for 2020, Solid Surface Canada has Toronto's largest selection of solid surface brands including: Avonite, Wilsonart, Corian, Formica, Hanex, LG HI-MACS, Meganite, Staron, and Gemstone. Each brand has distinct benefits. Whether you are building a luxury kitchen remodel or need quality countertops for your business, Solid Surface Canada has the best solid surface countertop for your needs.
Need new store fixtures, cabinets, or countertops? Call the solid surface pros at Solid Surface Canada today. With decades of experience, trust our talented team to find you the perfect solid surface brand. We pride ourselves on superior workmanship and the best quality products in the industry. Our team manufactures everything from custom store fixtures to countertops to dental cabinets and more. Set up your first consultation today. We will be happy to hear from you!