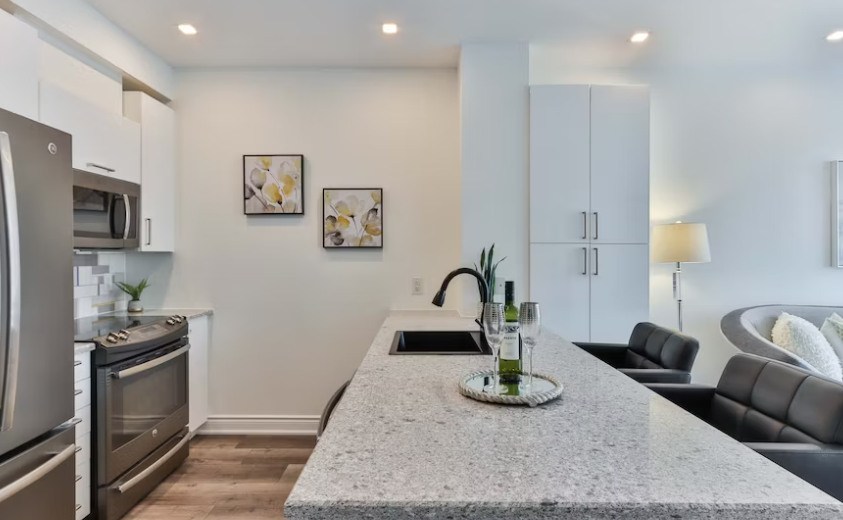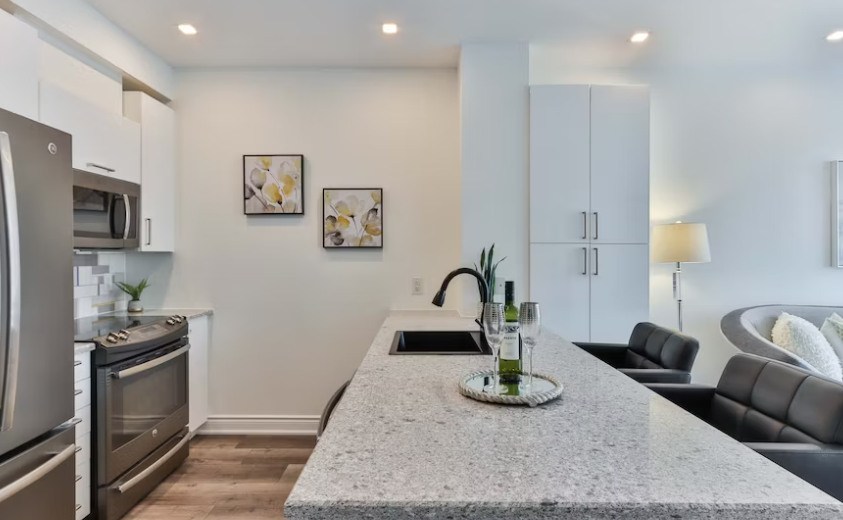 If you're renovating your kitchen or bath, consider the benefits of solid surface countertop materials. Seamless, durable, and designed for everyday use, solid surface countertops are easy to clean, resist scratches, and come in many attractive styles. Here is an overview of these popular engineered stone countertops, top kitchen remodelling ideas, and what makes them a functional and beautiful choice when upgrading your home.
What is Solid Surface?
Solid surface refers to a broad category of engineered stone countertop materials composed of natural minerals and binding resins. You have a broad range of options for your kitchen remodelling ideas. Brands like Corian, Avonite, Gibraltar, and Viatera are all types of solid surface.
The term encompasses both natural quartz-based products and acrylic-based options. These non-porous materials are moulded into countertop slabs with inconspicuous seams.
7 Benefits of Solid Surface Countertops
Solid surface slabs are fabricated with tight seams that are nearly invisible, looking at a continuous surface. This prevents dirt, grime, and moisture from accumulating in traditional countertop seams. What are some of the other benefits of solid surface countertops?
Scratch-resistance – Quality solid surface resists cuts, scratches, and abrasions better than natural stone. Minor damage can often be sanded and polished away. This makes it ideal for heavy-use kitchens.
Easy maintenance – Solid surface cleans up easily without worry of pores trapping bacteria. No sealing or special cleaners are needed. Simply wipe down with soap and water.
Stain resistance – The non-porous composition resists stains from spills, foods, and liquids that can permanently mark other materials. Wipe up spills promptly and avoid lasting stains.
Customisable – Solid surface comes in various colours, patterns, and realistic stone looks. Materials can be cut and shaped for built-in sinks, drainboards, and other integrated custom details.
Heat tolerance – Solid surface withstands exposure to moderate heat better than natural stone, which can crack under temperature extremes. Use trivets with hot pots and pans.
Durable – Properly cared for, solid surface countertops last for many years of reliable daily use. The lack of seams and non-porous nature prevent damage.
Affordable – Solid surface costs less than natural stone but looks more refined than laminates. The reasonable price point makes it a budget-friendly option.
Top Kitchen Design Ideas
Want to upgrade your kitchen with durable, stylish solid surface countertops? Consider these on-trend looks:
Marble and granite-mimic patterns like white swirls or black speckles.
Rich non-traditional hues like navy, emerald, and burgundy.
Matte velvety finishes that resist fingerprints.
Minimalist modern edges with integrated drainboards.
Custom carved texture and cut-outs for added interest.
Seamless appearance using extra-large slabs.
Contrasting thick countertop edges in black or white.
Geometric designs for a contemporary vibe.
Coordinating integrated sinks and backsplashes.
Talk with your kitchen design team about which trends work best for you.
Contact Solid Surface Today
Whether you seek a sleek, contemporary look or traditional styling, a solid surface offers durability, easy care, and customisable beauty. Consult countertop fabrication and installation professionals to learn about solid surface options perfect for your home renovation goals. Call Solid Surface Toronto today.