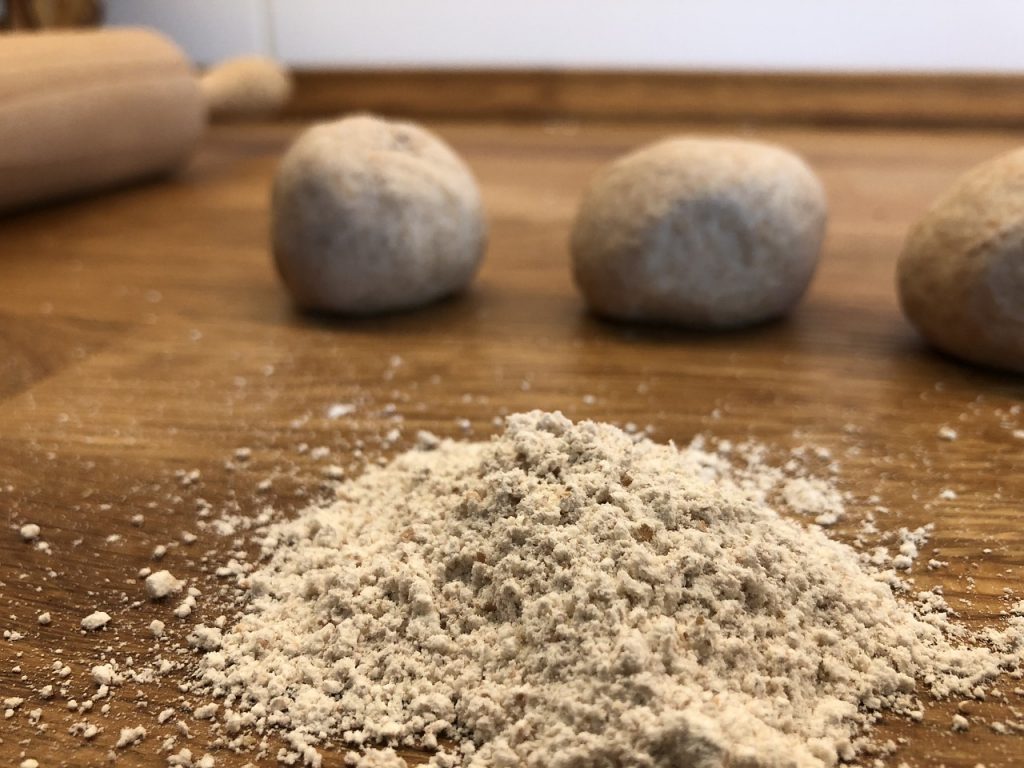 It's easy to see solid surface countertops associated with striking colors. These surfaces are great at mimicking natural stones, making them a good replacement for marble and quartz.   However, you can also use these countertop styles for any color. Below, we will delve into some of the best warm colors for solid surface countertops.  
Color #1: Corian Mahogany Nuwood
Mahogany Nuwood is a Corian-specific color best for mimicking the deep wooden colors of deep mahogany or oak. These wood colors are excellent at creating that warm, comforting feeling, but wood in a kitchen is how you harbor bacteria.
To avoid this, Corian has these (among other) colors to mimic wooden structures. So the next time you think you need to go with wood to create that rustic finish, consider the wide range of Corian colors that maintains an easy-to-clean surface.
Color #2: Wilsonart Chicory Cream Melange
Chicory Cream Melange is closer to a stone-like replacement. The idea of warm stone makes it feel close to a replacement for ceramic tile, but countertops might also benefit from the deep to medium-range warm colors you can expect.
Chicory Cream Melange also mimics some of that classic terrazzo look without contrasting too hard. Consider this countertop to be good as a transition into warmer cabinets.
Color #3: Corian Weathered Aggregate
The color of Corian Weathered Aggregate is unique in its dullness. Like all things, its potential is in what you want to pair with it. This is an excellent design choice if you want a sleepy and sophisticated feeling that transitions into a warm kitchen.
Think of it similar to granite countertops, only at a fraction of the cost and the maintenance required. Stone countertops may be in strong desire, but it is only a status symbol. From a practical standpoint, solid surfaces still have some significant advantages.
Color #4: Corian Warm Soapstone
Popular modern countertop ideas go back to a more natural look. The ultimate example of natural is to make something appear as though it has been lifted from the cave wall. Warm soapstone manages to do this while maintaining a warm feeling.
While many solid surface stone-like surfaces are lighter in color, warm soapstone is a good reminder of the alternative. The next time you speak to a designer, be sure to ask about warmer stone-like surfaces to see your options.
Color #5: Avonite Dark Roast
Avonite is an excellent alternative to the better-known Corian brand. Regardless, it has some fantastic colors, including this one: Dark Roast.
As you might expect from the name, Dark Roast is similar to a mostly black coffee. If you are like me, coffee is a massive part of your life. So why not color your countertop like it? It's a warm and present color that makes you think of a delicious beverage.
Conclusion
If you want your kitchen or bathroom to be a warm and inviting space, consider the darker side of solid surface countertops. To check out your options, contact us today to see your options for solid surface countertops.