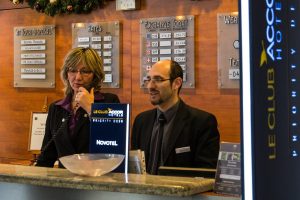 You may not have realized, but Solid Surface countertops can exist almost anywhere. And after we explain all the ways that we can help, you'll be amazed at what you start noticing. Here are five products you can get from Solid Surface.
Kitchen Countertop
While this is the most obvious product from Solid Surface, it is still worth mentioning. The countertops of your kitchen will make or break your décor. There's no point in refinishing the rest of your kitchen and leaving old, dated, and even chipped counters. Instead, have a specialist come out and take precise measurements of your space. A counter will then be manufactured to the exact standards needed. You don't have to worry about finding a piece of granite large enough for the entire kitchen. And you definitely don't need to worry about cutting any jagged corners.
Bathroom Vanity
Again, a bathroom vanity is one of Solid Surface's signature products. What's especially nice about a vanity counter made by Solid Surface is that it will be very easy to clean. You won't have to worry about germs or bacteria living in your bathroom. Instead, just marvel at the seamless vanity that is sparkling clean.
Bathtub Surround
If you're taking on the task of a bathroom renovation, a great alternative to tile is the bathtub surround. The exact measurements are taken and a custom surround is built for your bathtub area. Simply put it in place, apply a sealant, and you are done. No messy grout, no having to cut tiny tiles. The end result is fresh, clean, and very modern.
Hotel Reception Desk
When guests check into a hotel, the first thing they are aware of is the reception desk. If you want to set the right tone for your guests, then a gleaming, modern reception counter is a must. No matter how large you need it to be, Solid Surface can custom design the right top for you. Made from materials such as acrylic, polyester resins and pigments, and marble dust, together these materials are formed to create a wide range of natural-looking designs. No matter what your décor theme is in your hotel, find the perfect reception desk to fit in.
Airport Service Area
Yes, Solid Surface can even create the perfect service desk for an airport! No matter what the location is, there is a solid surface product for you. In an airport, there is a need for multiple smooth surfaces that blend in with the business-like tone. Also, all measurements are custom-made. And for large orders, rest easy that the surfaces will match each other. With natural stone, it can be hard to create a large order that all matches together. But at Solid Surface, we can combine the right elements to create airport service areas that all go together.