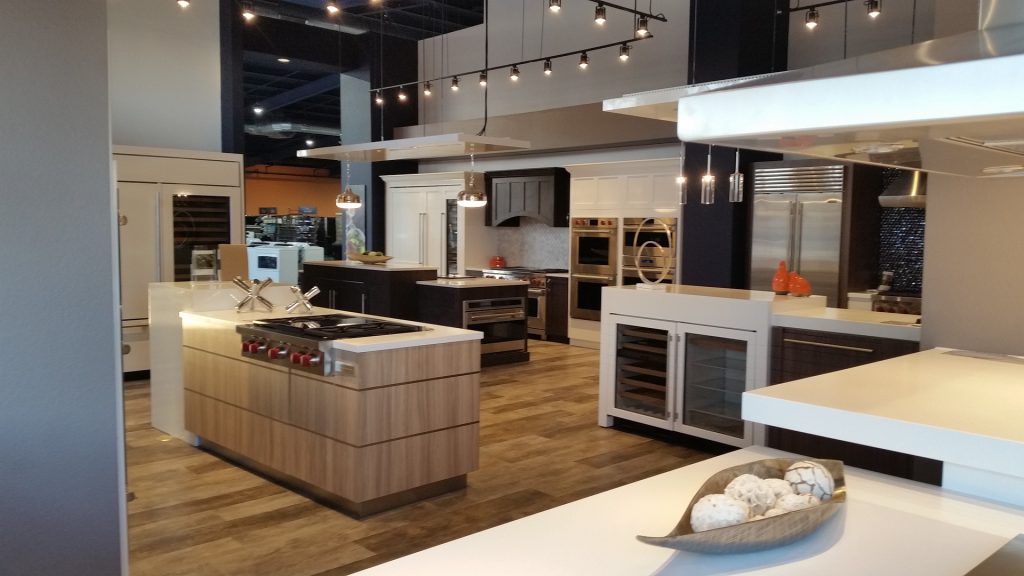 Remodelling your kitchen can be daunting, but it doesn't have to be. With a step-by-step plan, you can take the overwhelming design process and make it manageable. Start with measuring the space, choosing materials and appliances, and deciding on the layout. From there, you'll be well on your way to achieving the kitchen of your dreams. Need some new kitchen ideas to guide you? Read on for professional tips to help you through your new kitchen remodel.
Find the Perfect Kitchen Layout
When selecting your kitchen counter layout, consider factors like accessibility, functionality and flow. Also, view the material you'll use and your family's lifestyle. Some materials, like solid surface, are more forgiving for large families and busy households. Popular new kitchen ideas include a double kitchen island, beautiful solid surface countertops with farmhouse sinks, and creating a small butler's pantry.
Your layout determines how you will function in the space. Measure everything carefully and ensure you can cook and entertain comfortably in your new kitchen. Speak with your kitchen remodelling team about what layout works best for your family.
What Design Works for You?
The top kitchen design for 2023 is an open-plan kitchen with contrasting solid surface countertops. Countertop colours are chosen in shades of grey and black to create a unique look. This trend brings a fresh and updated look to any kitchen design with extra storage, integrated appliances, and modern lighting fixtures.
Go With the Best Countertop
Solid surface countertops offer a variety of benefits, including durability, non-porous surfaces that resist bacteria growth and staining, beauty, customize-ability and easy maintenance. The range of colours and designs available can be a great addition to any kitchen. Whether you have a 20th-century-inspired modern kitchen or a more Minimalist space, you can find a solid surface solution for your home.
Make Your Kitchen a Smart Kitchen
In 2023, the latest and greatest kitchen appliances will feature innovative technology, with Wi-Fi connectivity, voice control and custom setup options. Popular choices include refrigerators with cameras that alert the user when food is spoilage, wall ovens with automatic adjustment settings and dishwashers equipped with self-cleaning cycles. Additionally, custom lighting options add more security and safety to the home.
Design Ideas for Small Spaces
If you're looking to update your kitchen countertop and have a small space, you have plenty of options. From sleek countertops to stackable kitchen islands, these trendy designs can quickly become the centrepiece of your kitchen. With the right blend of style, durability, and functionality, create a beautiful, functional space tailored to your needs. Smaller spaces benefit from hidden storage spaces and practical lighting.
Best Kitchen Storage Solutions for 2023
Maximize your kitchen counter space with storage solutions ranging from countertop shelves and drawers to mounting accessories and backsplashes. These simple organizational strategies provide quick and easy access to the items you need for all your cooking, cleaning and meal prep needs.
When you want the best solid surface design in the region, contact the experts at Solid Surface. We pride ourselves on providing the best materials and design for every client, no matter their budget. Call us today. We would love to help you.