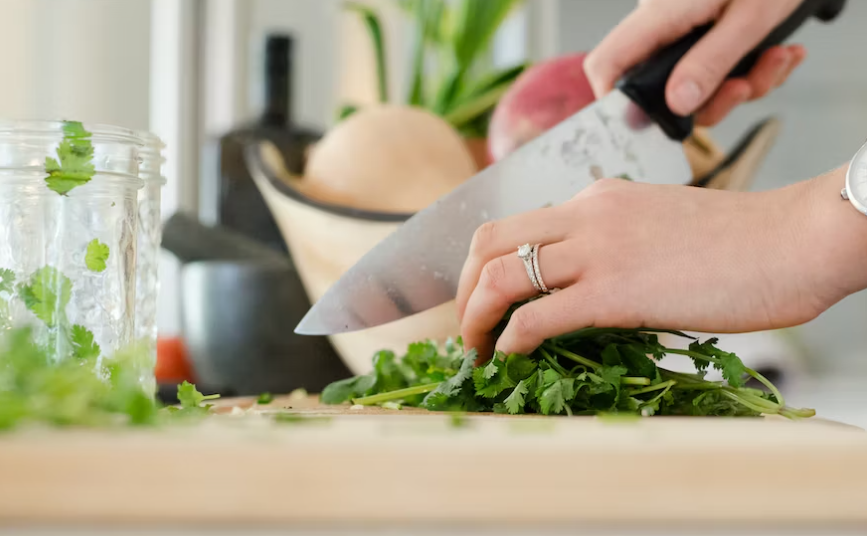 If you plan to downsize to a smaller living space with a compact kitchen, it's important to make smart cabinetry choices and invest in solid surface countertops to maximize functionality in the limited cooking area. With the right design choices, even petite kitchens can be upgraded to offer cozy appeal and stylish efficiency. Here are 15 small kitchen design ideas that can help you achieve the perfect balance of form and function in your kitchen.
Designing for a Cozy Space
To make the most of your kitchen storage, use lazy susans or diagonal corner cabinets for tricky corner areas, install roll-out shelves in lower cabinets, stack upper cabinets to double storage space, add adjustable shelving to wall cabinets, and use extra deep drawers with compartments for ample storage. Solid surface countertops provide the perfect surface for any culinary needs. What other small kitchen design ideas will help you upgrade this fall?
15 Exciting Kitchen Trends for 2024
1. Optimize Corner Cabinets: Use lazy susans or diagonal corner cabinets to utilize tricky corner areas fully. Great for organizing and easy access.
2. Roll-Out Shelving: Install roll-out shelves in lower cabinets for items to be right at your fingertips. It is easy to view and prevents bending down.
3. Tiered Upper Cabinets: Stack upper cabinets to double storage capacity without taking up more space. Great for housing small appliances.
4. Adjustable Shelving: Add adjustable shelves and peg systems to wall cabinets to accommodate different heights of items. Customize as needed.
5. Extra Deep Drawers: Incorporate deep, full-extension drawers for ample utensil and pantry storage. Use compartments to organize contents.
6. Full-Height Pantry: Construct a narrow but full-height pantry to maximize vertical storage. Use sliding shelves to view all items readily.
7. Appliance Garage: Dedicate a cabinet to house small appliances to free up counter space when not used. Conceal mess seamlessly.
8. Pull-Out Pantries: Install floor-to-ceiling pull-out pantries to access ingredients and supplies without entering the pantry. Time and space-saving.
9. L-Shaped Cabinetry: Utilize an L-shaped footprint to maximize cabinets and surfaces in a condensed kitchen. More usable space.
10. Undercabinet Microwaves: Install microwaves under cabinets to free up counter space. Leave them permanently plugged in and just swing down to use.
11. Solid Surfaces: Select solid surface countertops for durable and attractive countertops. Withstand spills and steam well.
12. Matte Finish Surfaces: Opt for low-glare matte finish solid surfaces to prevent light and shadows bouncing around a small space. A soft look.
13. Wall-Mounted Faucets: Choose wall-mounted faucets to allow more surface area. Avoid range backsplashes or create a clean line along the wall.
14. Peninsula Seating: Add a peninsula with seating to double as a prep space and eating area. Multifunctional.
15. Island on Wheels: Go for a wheeled cart-style island to create flexible workspace when needed. Roll it aside when prepping to open up area.
Contact Solid Surface Pros Today
You can transform limited square footage into a cozy culinary oasis with smart organizational storage, beautiful solid surface countertops, multifunctional surfaces, and space-saving solid slabs. Use these cabinet and countertop upgrades to maximize usefulness in petite kitchens. Contact us today. Our talented team can partner with you to find the perfect home design, no matter your budget. Call us today.