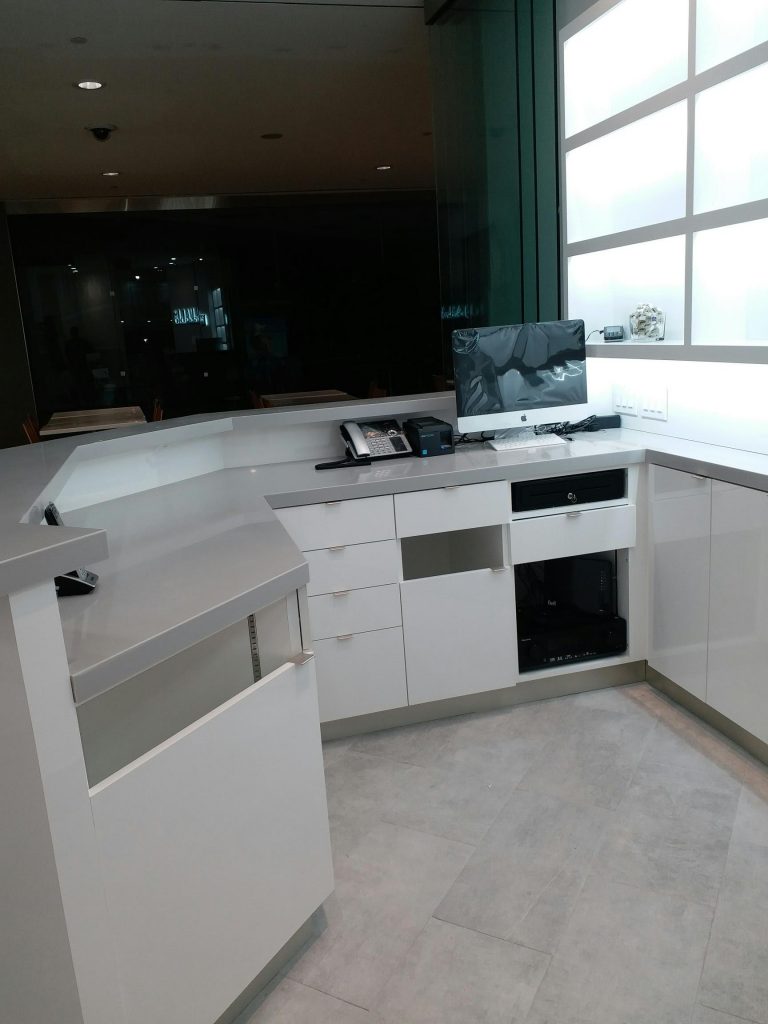 When choosing your countertops, homeowners have to weigh style, utility, and price. Think about durability and your budget when you speak to your home remodeler. Thankfully you have a wide variety of choices like tile, laminate, and solid surface. They each have their distinct advantages. One of the best choices for an affordable kitchen countertop is the solid surface countertop. Besides being easy to clean, solid surface countertops colors come in styles that fit every home. They are affordable and last for years.  
What is a Solid Surface?  
Solid Surface countertops comprise of a mineral compound suspended in acrylic or polyester. The manufacturing process replicates naturally occurring stone formation. Common materials include granite, quartz, and resin. These countertops have incredible versatility. Solid surface countertops colors come in a wide range of gorgeous tones from cherry-red to blue to natural organic pattern designs. The solid surface has been engineered to provide homeowners with the absolutely perfect countertop surface.  
The Low Maintenance Non-Porous Surface
Solid surface has impressive durability and is easy to clean. The non-porous material makes it an extremely sanitary choice for homes, businesses, schools, and medical facilities. With other natural materials, bacteria and viruses can hide in small nooks and crannies. Mould grows quickly, and keeping the surface sanitary can be difficult. The low maintenance nonporous solid surface countertop resists water, heat, and bacteria. Quickly clean and sanitize the surface. Prepare food every day knowing that you have a safe sterile prep surface.  
A Style for Every Home
We already discussed that solid surface countertops have a nearly limitless array of colour choices. However, did you know that you can choose a wide range of patterns and designs, as well? While the solid surface countertop does not perfectly replicate more expensive options like a marble stone slab, the trade-off in affordability, durability, and maintenance is well worth it.  
It doesn't matter if you have a traditional kitchen, farmhouse, or opt for something more contemporary. Solid surface countertops can be customized to fit any space or style. You will be able to find the best countertop for your home in our impressive collection of solid surface countertops.
Going Green
When you work with Solid Surface, we help you dispose of your old countertops. We believe in protecting the environment. Our recycling program meets Canadian environmental regulations and standards. Save yourself the worry of ridding yourself of your old countertop. We will do the work for you for free.
Contact Solid Surface Today
When you want a gorgeous budget-friendly countertop please call Solid Surface. Our talented design team will walk you through the steps of choosing the right countertop for your home. We work within every budget. We provide quality materials for residential and commercial buildings. Some of our other services include custom solid surface countertop installation, recycling program, thermoforming, and custom farmhouse sinks. Our team is ready to help you design the kitchen of your dreams. Call Solid Surface today.